Digital Zeromile: Best Local SEO company in Pune
Dominate your local market and outrank your competitors with our world-class SEO services that you can count on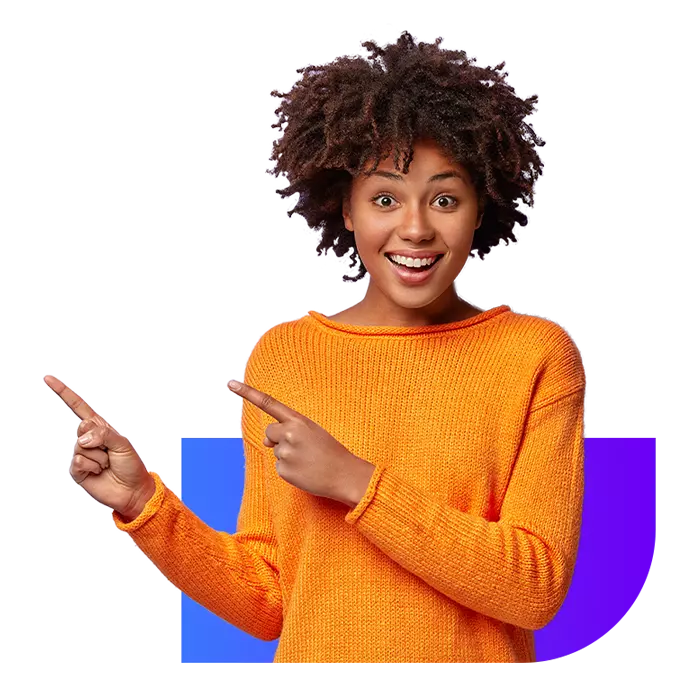 Local SEO Agency for your growing business in Pune
Any local SEO Company in Pune knows attracting local customers can be key to success. Our Local SEO stands for "local search engine optimization".
Local SEO services can assure that your customers will find you locally, and that you're always top of mind when they are in your neighborhood area. Local SEO is easier and cheaper to reach and repeat business.
Local SEO is the strategy of applying search engine optimization processes to exactly target these valuable local customers.
Without local SEO services, your business may miss out on qualified traffic and most efficient customers, ultimately miss out on sales.
Digital Zeromile is one such Local SEO company in Pune, which is highly popular for its Local SEO services provision.
Our services are customer-friendly which are easy to understand and acquire!
Local SEO service is a SEO strategy that helps your business be more visible in local search results on Google.
Any business that serves a geographic area and has a physical location can benefit from local SEO.
It is a kind of digital marketing service that helps businesses appear in search results for location-related searches.
For example, local SEO can help a restaurant to rank for the search query "restaurant near me" in searches by nearby users.
Benefits of Local SEO Company in Pune
Local SEO is the key to success.
Easier and cheaper to reach
Can recommend to other local customers
How Local SEO Services helps your Business
As we know any business that serves a geographic area and has a physical location must benefit from local SEO.
There are noticeable advantages of hiring an SEO company for local SEO services:
It increases leads , web traffic,and sales from local customers.
It increases online visibility for local consumers.
It provides more targeted geographic campaigns.
It helps you defeat your competitors.
It helps small business owners create user friendly, fast and powerful websites that rank higher in search engines.
It can be done on a budget.
It benefits other marketing initiatives.
Local SEO is important for smaller businesses that operate in regional areas. Local SEO prioritizes appearing on SERPs in a specific location. This approach builds your brand, products, and services to local leads and customers. When it comes to Local SEO services you should focus on these local SEO strategies. As Digital Zeromile is the best Local SEO agency in Pune we promise to don't miss any of this!
1. Optimize your Google Business Profile listing
Google Business Profile listings contain key information about businesses — and they appear when people search companies near them. For example, a quick search for "best restaurant near me" yields the following results.
The listings at the top of search results make up Google's local SEO 3-pack. Searchers can see the locations of these restaurants on the above map, and clicking the results displays the restaurants' Google Business Profile listings.
These listings contain key information like a company's address, hours, website, phone number, and even images.
If you want your business to appear in Google's local SEO 3-pack, at the top of results, then it is necessary to optimize your Google Business Profile listing. Along with this it is required to keep your business details – NAP( name, address, and phone number) information consistent across your online listings to improve your chances of earning a top place in results.
Along with Google Business Profile listing, you should build your local citations. These reference contain information about your company name, address, phone number, and website.This source of information can help you earn local listings on many sites like Facebook, Bing, Yelp, Foursquare,Apple Maps, TripAdvisor, etc. Once a citation is built it is necessary to keep it updated and our Local SEO services ensure your citations are updated and drive relevant traffic to your website.
Target Keywords play a vital role in search results. To rank at the top of local search results, you also need to target local keywords in your site content and on your website.
Let's look at an example.
If a water purifier in the Kothrud, Pune area wants to rank in more local search results, they could optimize their
page titles, meta descriptions, and site copy to include the keywords "Best Water Purifier in Pune" or "Best Water Purifier Suppliers in Pune." For this you should create location-specific pages on their site. 
For example, you could create a page for "Water Purifier Services," and highlight various water purifier services you offer to residents living in the Kothrud area.
Targeting location-based keywords always help your business show up in more local searches so people in your area can easily find you and contact you.
Getting links from other local businesses may help to boost your local search rankings.
One can earn and get links by creating relevant and valuable content that targets your local keywords related to your business. Once other sites like what they see, they can link back to your site in their content.
Search engines like Google consider both quality and the number of backlinks when ranking sites, so it's important to have a strong and efficient backlink profile, complete with links from authority businesses in the local area.
5. Evaluate user experience
"Good UX is good business".
Good user experience always attracts more local traffic. Visitors always visit your site with the mindset of having a positive and good website otherwise they immediately hit the back button which leads to an increase in your bounce rate.
Search Engines won't rank the websites with a higher bounce rates.Digital Zeromile comes with some immediate fixes for improving your site's UX:
6. Monitor reviews and ratings
For local businesses, it's essential to monitor and respond to online reviews.
Ratings and reviews can appear on your website, as well as third-party sites like Google Business Profile, Yelp, and Facebook. Whatever the type of reviews, positive or negative you should reply to all reviews, this shows the soft corner to your customers.
These days people look at reviews before visiting local businesses, so keeping your reviews updated and responding to comments or questions will boost more people to visit your business.
Digital Zeromile offers online review management services to keep your digital presence on top.
7. Create mobile responsive design
It is a necessity these days that the final local SEO technique should be mobile responsive. Because nearly 60% of searches — occur from mobile devices. Generally, searchers need information while on the go, especially when it comes to finding local businesses.
The on-the-go nature of mobile usage makes it important for local businesses to build mobile responsive site designs. If your site is responsive, it will look great and perform well, no matter the device someone uses to access it — a computer, desktop, mobile device, or tablet.
Google's Mobile-Friendly test tool helps to check the mobile-friendliness of your website.
Digital Zeromile offers mobile responsive design services to help you improve UX and rank higher in local search results.
Our Industry Based Local SEO Services
Latest Techniques
Latest digital marketing techniques
Quality Leads
Generate better Lead for businesses.
Transparency
Sharing information from the clients and making everything transparent
Content Optimization
Provide non plagiarised, and appealing content.
Cost-efficient
Cost-efficient and time managed service
Passionate
We are the team of passionate digital marketers from India
Digital Zeromile have a team of extremely talented young as well as experienced professionals who constantly work day in and out to with the aim to fulfil the requirements of our clients in every possible way.
What are client says about Digitalzeromile
Digital Zeromile is best Digital Marketing company in Pune. We hired them for Facebook campaigns and website development and they did an amazing work.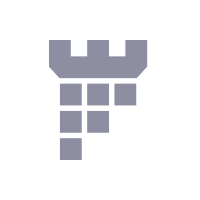 Sudhik Saikar
Speakfast Academy
We approached Digital Zeromile for Website designing and Website Development for our product website. Digital Zeromile team did a great work and dilever the project before the deadline.
Joseph Paul
Shalom Float Spa
We hired Digital Zeromile for Digital Marketing for our academy. We have seen great results and if you are looking for Digital Marketing Service they are the best.
Connect with best Digital Makreting and Website Development experts and grow your business.
Call us today
+91 7066464410
Send an Email
info@digitalzeromile.com
Visit our HQ
Pune, Maharashtra